Aerial Videography & Cinematography Using RC Drones
Capturing beautiful aerial footage from remote control helicopters.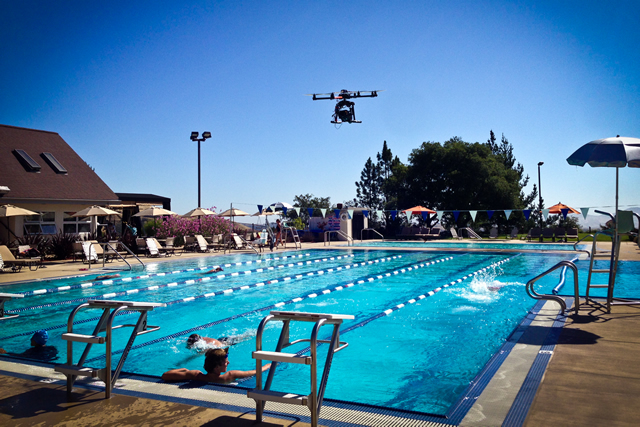 The game has changed.
Not long ago, if you wanted to capture aerial footage it meant hiring a full sized passenger helicopter, renting gyro stabilizers, and limiting yourself to only a few hours of shooting.  Plus, you had serious limitations in terms of where you could fly, how low you could go and how maneuverable you could be.
Today we find ourselves in a very cool situation where the technology and capabilities of remote control helicopters (AKA "drones") has advanced to a level where these rigs can carry heavy payloads.  And, do so with amazing on-board stabilization.   You may have seen the smaller rigs like the DJI Phantom that carry GoPro cameras and those are awesome.  We love how those allow even hobbyists to capture great footage.
Now, if you're looking for a professional solution, please get in touch and we can explain how our aerial team can capture some stellar footage for your next project. Our gyro stabilized octocopter rigs give us the ability to fly professional cameras and gather truly professional grade aerial footage.  Contact us to learn more.